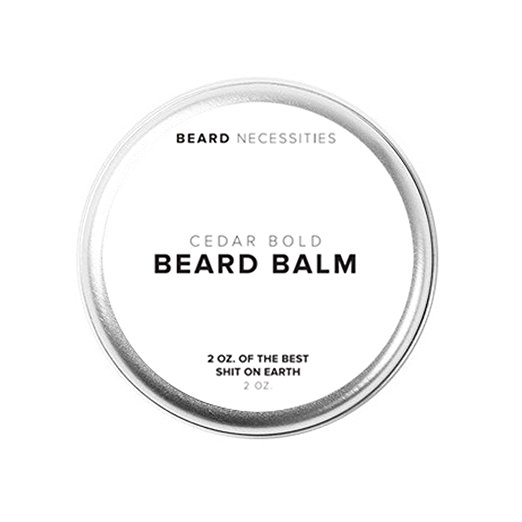 SHOP
Cedar Bold Beard Balm
TAME THE MAYNE - You can't be the King of the Jungle with a beard that is anything less than majestic. The messy beard struggle ends here. No matter how wild your beard is our Cedar Bold Beard Balm can tame it.
BABE MAGNET - It's a proven fact that women love healthy beards, and we have carefully blended the best ingredients to ensure that your beard is healthier than ever before. So if women start chasing you down the street... Don't say we didn't warn you!
ELIMINATE ITCH & IRRITATION - You can finally say goodbye to itch, dandruff, and the multitude of other annoyances that so often plague beardsmen. Jojoba and Grapeseed oils will soothe and nourish your skin and beard follicles - eliminating any and all irritation once and for all!
HEAVENLY SCENT - Not only have we combined all the essential oils your beard needs to flourish, but we have brought them together in a culmination of scented ecstasy! Our Cedar Bold is a subtle yet bold blend of Orange, Cedarwood Oil and other goodness.
SATISFACTION GUARANTEE - If you don't love our Beard Balm simply send it back within 60 days and we will gladly give you a full refund. That's how confident we are that you will absolutely love it. They don't call it 1 ounce of the best shit on earth for nothing!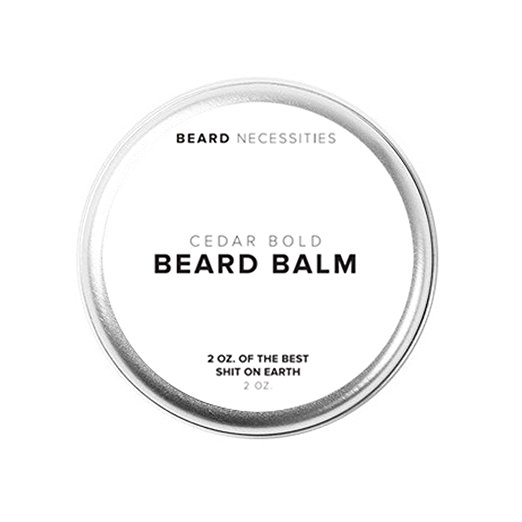 Additional Info
Worlds best beard balm... According to us!
Get a healthier beard now - it starts here!

•Are you tired of hearing your beard complain?
•Does the scent of your current beard product make you smell like leftovers from last week?
•Do you want to grow a beard, but you're afraid your boss will fire you?
•Is your significant other kissing you less than they used to
It's a bird... It's a plane... It's Cedar Bold Beard Balm by Beard Necessities!
•Your beard is a temple and you must treat it as such. Beard Necessities understands that and only uses the very best ingredients for the very best results.
•So many products on the market are loaded with harmful perfumes and additives that are way too harsh for your beard and skin. Not to mention the overbearing smell that comes along with those unwanted chemicals.
•Beard Necessities uses an All Natural Orange Peel Oil, Rosemary extract, and Cedarwood Oil to bring you a very subtle and pleasant fragrance.
•Beards are so often neglected it's a miracle they're even able to survive. Let's make a short story even shorter: Your beard needs essential oils in order to live a long (pun intended) and healthy life.
•Beard Necessities uses All Natural Jojoba, Argan, Coconut, and Grapeseed oils to ensure that happens.

Amazon buyers know Beard Necessities will deliver premium quality products that yield real results.
Beard Necessities is family owned and operated, and our only mission is customer satisfaction. For that reason there is a 60-day money back guarantee. If you don't absolutely love this product just send it back within that time frame and receive a full refund. We are that confident you will love it!
Special price drop for limited time only!
BUY NOW and may your beard never be the same!